Wednesday, March 23, 2016, 1120ET
Updated Timer Chart and Market Bias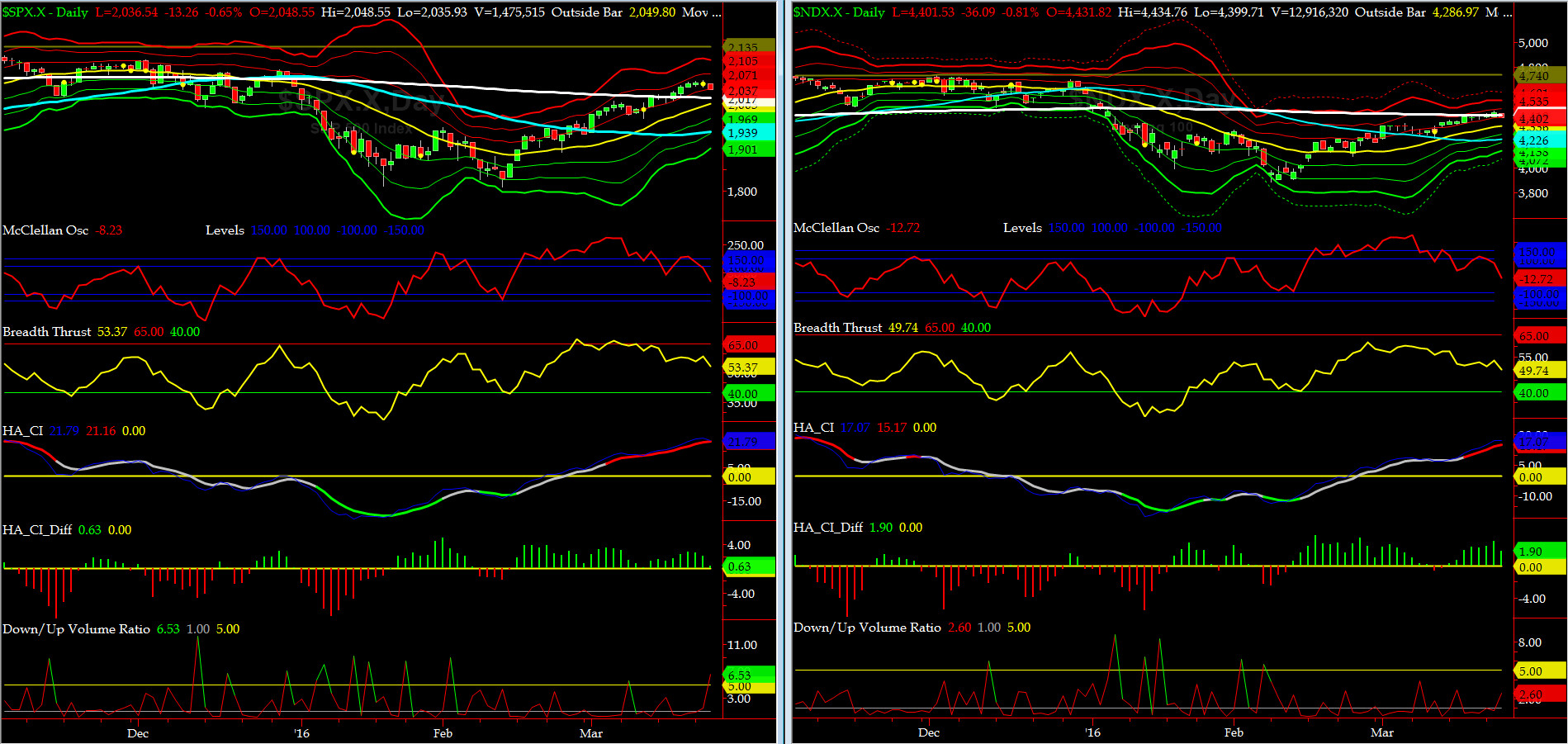 Note: The CI Diffs for SPX and NDX are in divergences with price.
---
---
Our current Market Bias with Timer Digest is LONG SPX as of Tuesday Mar 15 Close at 2015.93


This WEEK's Trade = Cautiously LONG via SPX or SPY CallSpreads

SPX Profit Target = 2050-2070
SPX Money Management Stop = 2030

BOTTOM LINE: This is a short week. Staying cautiously LONG into the End of Quarter (EOQ).


Note: Once one of our SPX targets is hit (Profit or Money Management), the trade for that week is over. Go to Cash and wait for the next PMT Issue.

Fari Hamzei